The Latest
Rick Scarborough Report
| | |
| --- | --- |
| | Values-Voter Issues AWOL From State of The Union Address |
| | Brownback Re-Introduces Unborn Child Pain Awareness Act |
| | Removal of Section 220 from Senate "Lobbying Reform" Bill - A Grass-Roots Victory! |
Media Alert!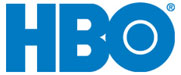 Dr. Rick Scarborough will be appearing on HBO between now and the end of February as part of the "Friends of God" documentary.
For a complete schedule click here.
Support The Unborn Child Pain Awareness Act
Protect Our Right To Keep You Informed!
Stand for Chaplain's Religious Freedom!
Give Judicial Nominees A Vote!
Dr. Robert Jeffress, Pastor
First Baptist Church
Wichita Falls, TX
"I believe that God has given us freedom in this nation as a stewardship that we need to protect, and take advantage of in the best possible way, so I think itís erroneous to say that Christians are to isolate themselves and to have no involvement at all in the political process."
Dr. James Dobson
Focus on the Family

"Believers in our nation are undertaking many worthy endeavors for the cause of Christ, but nothing I see across the landscape of the local church gives me more hope than the work you are doing through Vision America."